Excitement is building for the final release of the implanted system for Remodulin. After more than 8 years of study, we are poised to have this device available to patients. PAH patients across the country are eager to embrace the new pump and say goodbye to their Broviac/Hickman/Groshong catheter or their subcutaneous catheter and the associated site pain.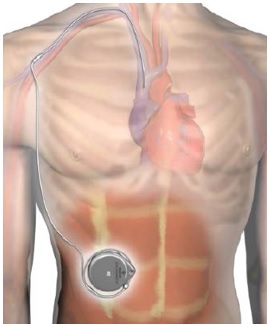 However, the new implanted system is not right for everyone. Here are some important considerations.
1.  Why am I looking to switch from my current system?  
Are you tired of having a catheter sticking out of your chest?  Do you struggle with severe site pain and are you changing your sites frequently?   These problems are all addressed by switching to the implanted system.  
2.  Am I well enough to undergo a major surgery?  
Many PAH patients will not be healthy enough to undergo an elective surgery. Switching to the implanted pump will not improve your PAH in any way.  It may well offer big improvements in your quality of life but the cost is that you have to undergo a significant surgery that at many centers will involve general anesthesia.  If your PAH is not well controlled then undergoing this procedure may be too risky for you.  Work with your local PAH expert and a center with experience in implanting these pumps to determine if you are well enough.  
3.  Am I fully committed to the meticulous follow up that is required for the implanted system?  
In many ways pump implantation is a bit like a marriage.  You have to be willing and able to make your follow up appointments meticulously.  If you have a habit of missing appointments or showing up hours late, this is not the device for you.  The pump is designed to hold 40 cc of Remodulin.  There is a narrow window when your pump should be refilled.  If your pump goes dry (the reservoir goes empty) then your pump will be ruined.  Your doctor is not likely to be able to squeeze you into an overbook spot for refills. 
4.  Am I prepared for what my belly will look like once the pump is implanted?  
If you wear tight shirts, there is no hiding this pump.  Do you like to wear halter-tops?  If so, the world will know that you have a pump in your abdominal wall.  
5.  Do you plan to travel the world?  
If so, you will need to plan very carefully as there are no resources outside of the United States with experience using this pump with Remodulin.  The pump is widely available around the world but not for use in PAH.  You will need to return home for refills.  If you are stranded on an island and you run out of medicine then your pump will not be usable.  As most patients will have refill intervals of 2-3 months this may not be a common problem but be informed and aware prior to making this commitment.  If you travel to remote locations this is probably not the best system for you.