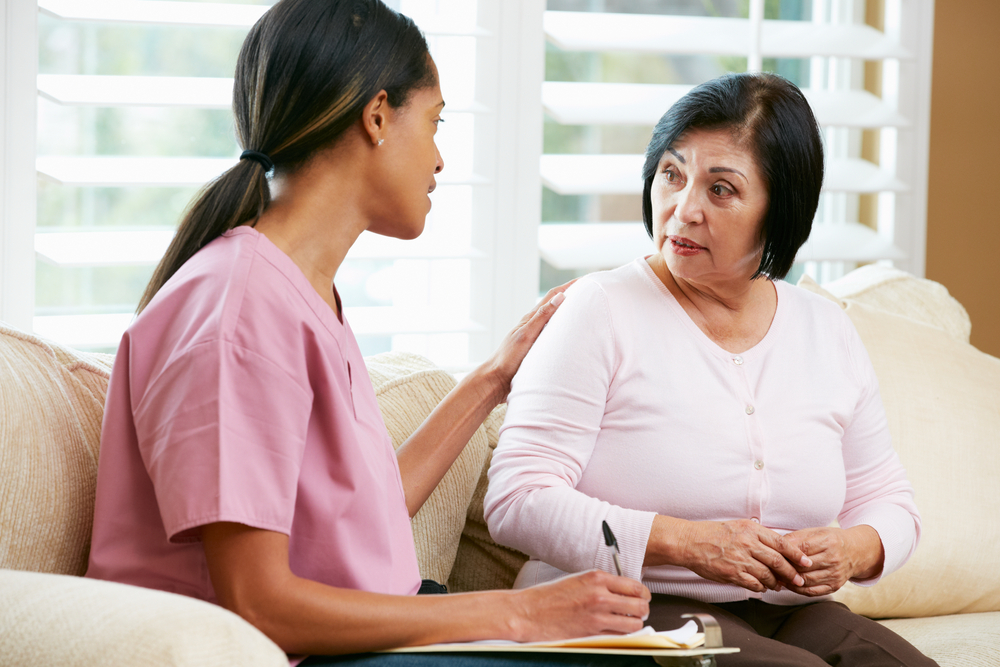 Perhaps the most common question that I get asked by my patients is "How am I doing".  This is both a simple and a complicated question.  Over the past 20 years we have developed many tools to assess how a patient with PAH is doing.  We have a long list of tests that we can perform from heart catheterization, echocardiography, blood tests, walk tests and we are continually adding to this list. But when a patient asks me "How am I doing" they really don't want a long lecture about each of the different test results.  Instead they want a simple answer to this simple question.
Although we don't have a single test that can be used to answer this question, over the past couple of years a combination of three simple pieces of information has emerged that when combined together give us a pretty good answer to this question.
The three pieces of data are:
Functional Class:  this is a measure of what level of activity causes you symptoms.

Class 1: no symptoms with usual activity (can walk briskly up 2 flights of stairs).
Class 2: usual activity causes some symptoms such as shortness of breath or fatigue (can do chores around the house, shop for groceries but may be mildly short of breath or tired).
Class 3: less than usual activity causes symptoms (avoid stairs, may need to take a break on longer walks, chores are difficult at home).
Class 4: any activity causes shortness of breath or fatigue.
BNP or NT Pro BNP: this is a simple inexpensive blood test that is readily available.  The higher the BNP (or NT Pro BNP) the more stress on the right ventricle.  Thus, a rising BNP means that the right ventricle is doing less well.  BNP values less than 50 and NT Pro BNP values less than 300 are very reassuring.
Six Minute Walk Distance: in multiple studies we have determined that a walk distance of greater than 440 meters (1443 feet) indicates a very low risk for having problems related to PAH.  Walk distances of less than 165 meters suggest that your PAH is not doing well.
Pulmonary Arterial Hypertension (PAH) Prognosis Depends on Several Factors
A group of French investigators have shown that a patient's prognosis can be predicted by how they score on the above three measures. A patient that is doing very well is functional class 1 or 2, has a BNP < 50 and can walk at least 440 meters (1443 feet).  Patients that have all three "low risk" features are very unlikely to die from PAH over the next five years.  In contrast, patients who are functional class 3 or 4, have elevated BNP and walk less than 440 meters (1443 feet) are at much higher risk of dying.  Most patients will not have all low risk or all high features.  These patients have an intermediate prognosis.  The more low risk features that are present the better the prognosis.
So how should we use this information?  In my practice, I strive to put each patient into the lowest risk group achievable.  A patient that has all three low risk markers is doing great and may not need more medication to treat their PAH.  In contrast, patients with two or three high risk features need intensification of their treatment (more medication or different medication).
There are many circumstances where more information is helpful in determining how a patient is doing.  Specifically, echocardiography and heart catheterization may also be important but we don't perform these tests as often and they are more expensive and more invasive.
Examples of Pulmonary Hypertension Patient Prognosis
Let's consider an imaginary patient who is 45 years old and has had PAH for 3 years.  She is taking tadalafil and ambrisentan.  She is able to walk 500 meters in six minutes, has a BNP of 20 and is functional class 2.  This patient is doing great and I would continue the regimen without change.
Now let's consider a second patient who is 55 years old and has had PAH for 3 years.  He is taking tadalafil and ambrisentan.  He is able to walk 390 meters in six minutes and his BNP is 295 meters.  He is functional class 3.  This patient worries me.  He is at quite high risk for doing poorly over the next year or two.  I would strongly encourage this patient to add an additional medication to treat their PAH.  This could be an approved therapy or even participating in a clinical trial.  But a change is needed.
To return to the important question of "How am I doing", maybe we should rephrase this question to "what is my functional class, what is my BNP and am I walking more than 440 meters"?