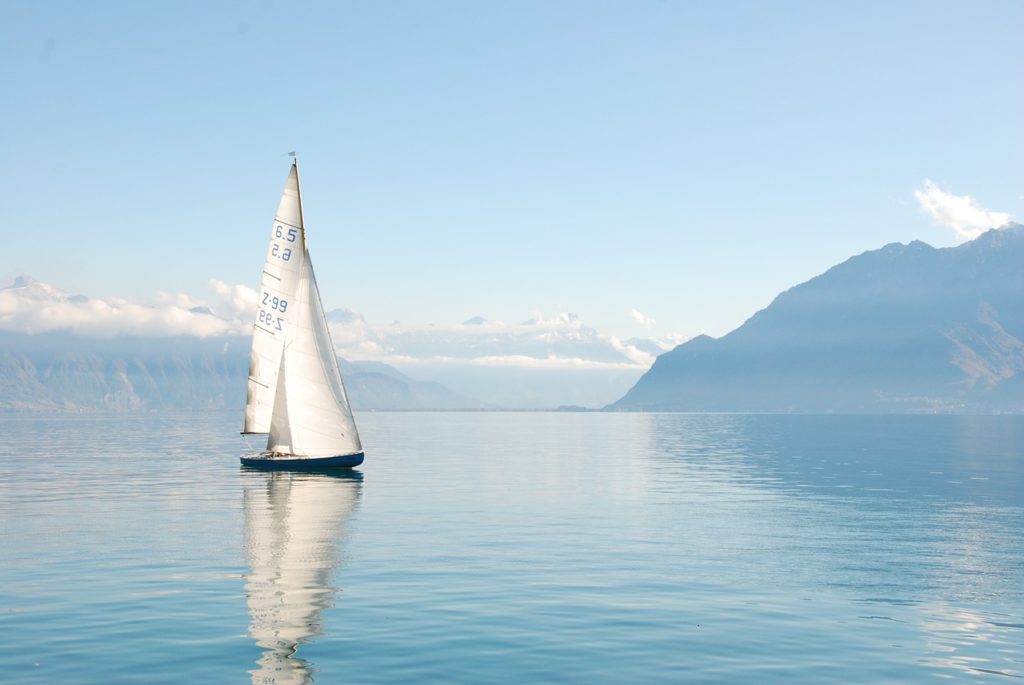 We greatly appreciate our readers who submit questions. We try and select questions that are asked by multiple readers. While we don't dispense medical care on this site, we do strive to educate and empower our readers.
Can Patients with Pulmonary Arterial Hypertension Go Boating?
PAH is a lifelong disease that comes with much baggage such as medications and the need for regular monitoring. Despite these limitations, we encourage our patients to lead active lives and enjoy themselves. The safety of leisure activities depends on the health of the PAH patient who is participating and how strenuous is the activity. For example, a patient with very mild disease asked me about parasailing. She is able to exercise vigorously without limitation. She had no problems parasailing. In contrast, another patient with more advanced disease was intent on skydiving. I was not supportive of this undertaking.
Sailing on a large yacht is a low impact leisure activity. In contrast, sailing a small catamaran can be very strenuous and should be avoided. In short, most sailing should not pose a problem for most patients. Additional considerations for sailing are whether the patient needs oxygen (be sure to bring plenty of tanks or extra batteries), and motion sickness.
Can Patients with Pulmonary Arterial Hypertension Go Swimming?
I live in the middle of the desert and appreciate how important water activities are during the summer. My patients are frequently asking about the safety of swimming. For patients that are taking oral medications and don't require oxygen, swimming is safe provided you are paying attention to your symptoms. For example, swimming in the Pacific Ocean is probably not a great idea but swimming in the local pool is fine. If you get light headed or have episodes of fainting then you should not swim. Patients receiving continuously infused therapies (intravenous or subcutaneous Flolan or Remodulin) should not swim because the pump should not get wet.
Snorkeling is a very relaxing activity and patients who are doing well with their PAH may consider snorkeling with a partner. Practice in a pool to make sure that you don't get anxious or panic when in the water. Stay close to the shore and don't over do it. Use ample sunscreen to prevent sunburns.
I generally advise my PAH patients to avoid scuba diving. The risks are greater.
Why am I Short of Breath After I Eat?
This is a very common symptom for patients with PAH.  After you eat, increased blood flow in your body is directed to your intestines.  This shift in blood flow can lead to symptoms of sluggishness or even shortness of breath.  If you eat a large meal your stomach can become quite distended and this can further increase the sense of shortness of breath.  Additionally, patients that experience this problem also often have early satiety (feel full after only eating a small amount).  In my experience this is associated with fluid retention (too much salt and water in your body).  
Solutions to this problem are to eat small meals and avoid eating before lying down.  Limiting salt and fluid intake and making sure that you are seeing your doctor regularly to adjust your diuretics is also a good idea.  You may need to take more diuretics.