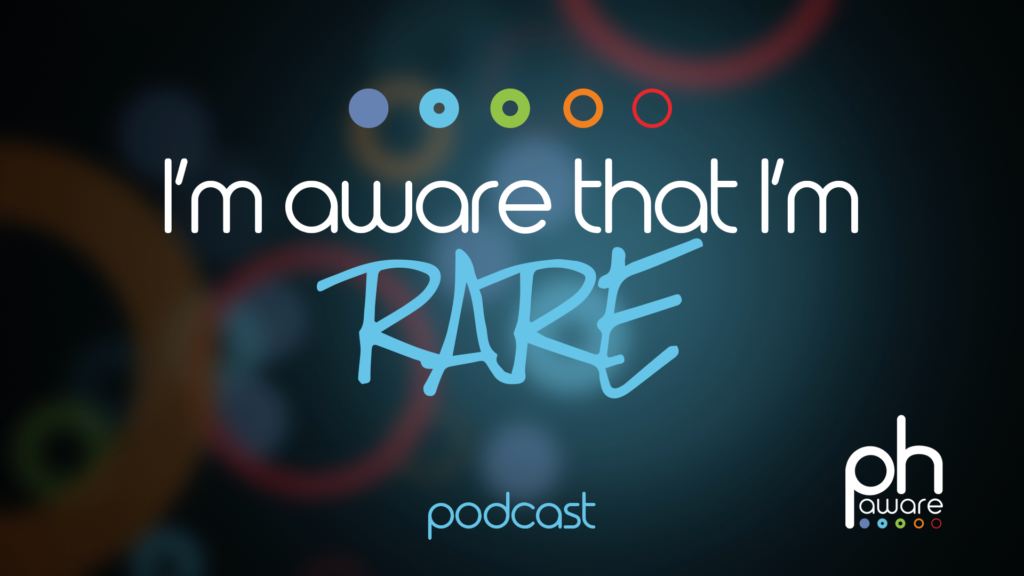 We recently spoke to Steve Van Wormer, the co-founder and president of phaware global association. Steve has an amazing story and connection to the Pulmonary Hypertension Community. His son, Lucas, was diagnosed with Pulmonary Hypertension as a young child, prompting Steve and his wife into action.
Because of his career in the entertainment industry, Steve has the unique ability to produce amazing audio & video content that is helping bring awareness to this rare disease. And his son Lucas has been a big part of that every step of the way. Here's an inspiring video that tells their story:
While their family's story is heart wrenching, it's also a call to action. And that's what phaware is all about – taking action to bring awareness to, and join the battle against, Pulmonary Hypertension. They're doing this through new and evolving technologies in hopes of reaching the broadest possible audience.
We've teamed up with the phaware team to feature their podcast on our site. You'll find it in the bottom right column of the page (near the bottom of the page on mobile). Each episode features a different patient, physician or others in the PH community, in their own voice. You can listen to the podcast episodes anytime you want on our site – just click play on the podcast player. If you want a different episode, you can select it from the dropdown on the podcast player menu.  You can even share the episodes with your friends by clicking the "share" feature. Here's a little more about the phaware podcast.
I'M AWARE THAT I'M RARE: THE PHAWARE™ PODCAST
A new podcast series from phaware global association devoted to raising global pulmonary hypertension and rare disease awareness with dynamic stories from patients, caregivers and medical professionals from around the world.
New 3-15 minute episodes of this series of impactful, insightful and most importantly, hopeful conversations with members of the global PH community are released every Monday and Thursday.
The phaware™ podcast can be streamed across multiple platforms including iHeartRadio, iTunes, GooglePlayMusic and Soundcloud.  Click here to get the custom smartphone app (for iPhone™, Android™, Microsoft Windows™ and Amazon™ devices).