Where to get treatment for pulmonary hypertension?
Pulmonary arterial hypertension is a rare disease making it extremely important to seek care at a center that specializes in pulmonary hypertension. It can be difficult to know which physicians or centers are best as the PHA (Pulmonary Hypertension Association) only recently started accrediting Comprehensive Care Centers (Click Here for a List of Centers).  Below are some of the resources that professional and respected pulmonary hypertension centers should make available to their patients.
Physicians with special training in PH

PAH is a progressive disease that is currently without a cure. The treatments that are available for pulmonary hypertension work better the earlier in the disease process that they are used. On average it takes about 2 years from the time a patient first experiences symptoms of pulmonary arterial hypertension to the time they are correctly diagnosed and treated by a pulmonary hypertension expert. During that two year time frame the disease progression marches on and the disease becomes more severe. Some patients don't survive long enough to be accurately diagnosed and treated.
During this two year time frame patients are often told they have another diagnosis that is responsible for their symptoms such as being depressed or being overweight. Other patients are told that they have pulmonary arterial hypertension but their physicians aren't aware of the progress that has been made in treating the disease and the patients aren't offered therapy. Other times physicians treat patients for pulmonary hypertension without making the diagnosis via a right heart catheterization and cause harm to the patient.
A pulmonary hypertension specialist is a physician who has been specially trained in PH by a pulmonary hypertension specialist at a pulmonary hypertension center. Most PH specialists are pulmonologists or cardiologists. These specialists are committed to treating PAH patients and focus their outpatient practices on this disease. Specialists are extremely valuable because pulmonary hypertension is such a rare disease. Many hospitals and physicians have never heard of pulmonary arterial hypertension and if they have they don't have knowledge of what treatments are available or how to administer them. It is better to be treated by a physician with hundreds of patients doing well on PAH therapies than by a physician with a few patients doing ok on a few therapies.
Nurse Coordinators specially trained in PH
Nurse coordinators are a valuable part of any pulmonary hypertension center. The coordinators are usually the go to person that patients can rely on to triage their needs, answer their questions, authorize medications, and advocate for them in every way. Like the physicians specializing in PAH, the nurse coordinators are also focused and devoted to treating PAH patients and receive special training. Unlike the physicians who have responsibilities outside of the PH clinic such as ICU rounds, etc., the nurse coordinators are often in the clinic full time to help patients with any needs. The nurse coordinator's main role is to coordinate the efforts of the patient, physician, specialty pharmacy, insurance company, outside physicians, and any other parties involved in the patient's care to ensure the patient is receiving the best treatments for pulmonary hypertension.
Research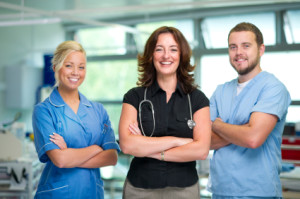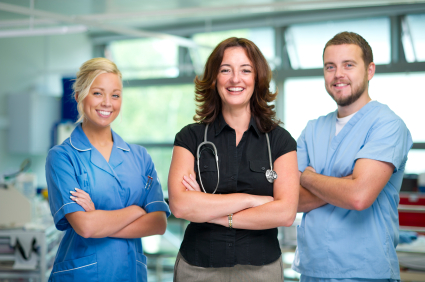 PAH specialty centers offer their patients opportunities to participate in research studies that aim at advancing treatment for this disease. Many times patients are offered reimbursement for their time and travel to the clinic and free drugs while they are participating in the study. Research studies are a great opportunity for patients to receive the latest therapies being considered for PAH.
Support groups
All PAH centers host their own support groups for pulmonary hypertension patients, caregivers, and family members or are associated with a support group in their area. These groups are a great way for PAH patients to meet other patients that might be on the same therapies and experiencing the same symptoms that they are. By coming together and discussing their disease and their experiences patients build strength and hope.
Experience with all treatments
Pulmonary hypertension experts have experience with all treatments available for PAH. They may not use every therapy frequently but they are comfortable with all forms of treatment including oral, inhaled, and continuously infused options. Many community physicians are comfortable with oral therapies but don't have the staff such as nurse coordinators to obtain and coach patients through more advanced options. It is a good idea for PH patients to ask their physicians how many PH patients they treat and about how many are on each type of therapy.