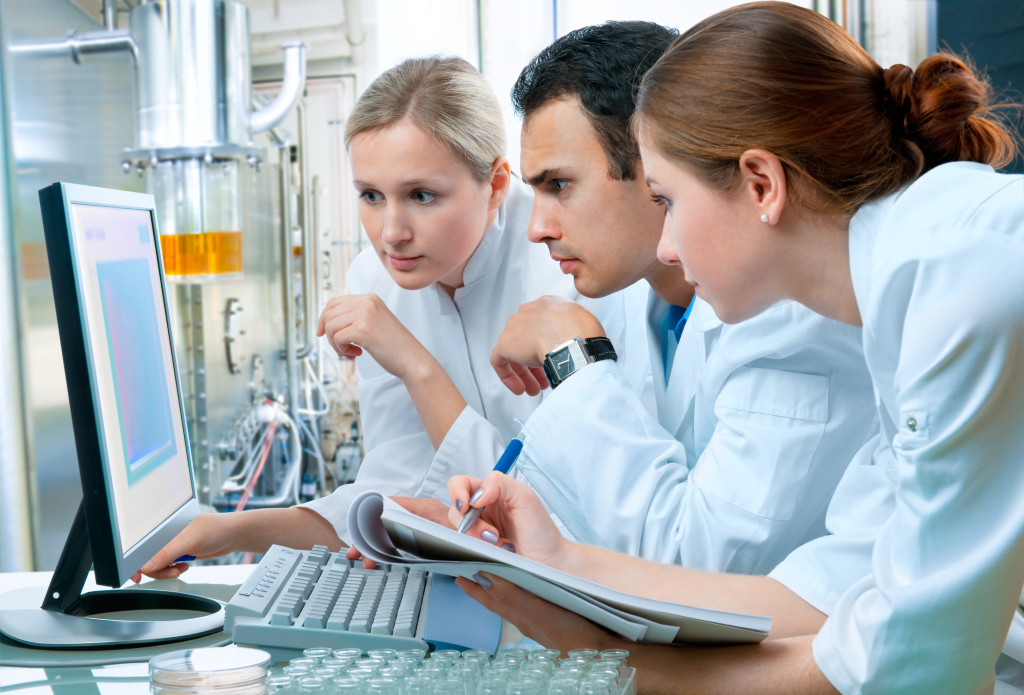 30 years ago PAH scientists and doctors believed that PAH was caused by inappropriate or excessive squeezing (vasoconstriction) of the pulmonary arteries. The earliest medications to treat PAH focused on relaxing the pulmonary arteries. Over the next decade we learned that PAH is a much more complex disorder than just blood vessels squeezing too much. We now understand that in PAH the cells lining the pulmonary arteries (vascular endothelial cells) and the smooth muscle cells that make up the walls of the pulmonary arteries increase in number and size in addition to squeezing inappropriately.
Cell Behavior in Pulmonary Hypertension
Although PAH is not a type of cancer, the abnormal behavior of the pulmonary arteries in PAH patients is reminiscent of cancer. The hallmark of cancer is that cells stop responding to the normal signals that limit their growth, proliferation and movement. In cancer this starts with a single cell that misbehaves. It then divides and divides as the number of misbehaving cells grows, we recognize the process as a cancer. In contrast to cancer, the changes taking place within the pulmonary arteries of PAH patients do not start with a single misbehaving cell. Rather, many of the pulmonary artery cells stop behaving properly.
In our bodies, cells should respond to start and stop signals. These signals are like master switches that, when turned on, allow cells to increase in size and number and when turned off, cells should stop growing. In PAH, some of these master switches seemed to be stuck in the "ON" position. One of these master signals that is particularly important in blood vessel behavior is called PDGF. In PAH, the PDGF signal is stuck in the "ON" position.
About 10 years ago, Novartis conducted a study of a medication to turn off the PDGF signal. The study was unusual for its time. It focused on patients with advanced disease. The study medication was called Imatinib (a drug already approved to treat a type of leukemia). The drug showed great promise. Over six months of treatment, patients receiving the drug had improvements in walk distance and reductions in the pulmonary vascular resistance (an important measure of PAH disease within the blood vessels). Side effects included some fluid retention and an increased number of patients experiencing a bleeding problem in their head.
Novartis chose not to further develop the drug to the dismay of the doctors who participated in the study. The main reason for not pushing ahead with more studies was that the drug was losing patent protection.
Gossamer Bio Clinical Trial for PAH
Fast forward 7 years and we are revisiting the role of PDGF in PAH. A company named Gossamer Bio has started early clinical trial with an inhaled molecule that turns PDGF off. The hope is that this inhaled molecule will deliver the benefits of the early molecule and avoid some of the side effects.
We eagerly await more information about this exciting approach to treating PAH. Stay tuned for updates.