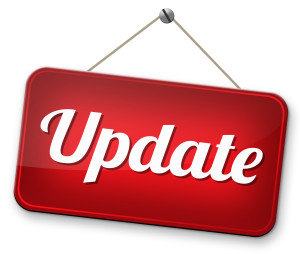 Despite tremendous progress over the past 20 years, PAH remains an incurable disease. Only through ongoing clinical research trials will we continue to advance the care of PAH patients. Below I highlight some of the ongoing and soon to begin research studies for PAH.
Ralinepag
This is a molecule that is similar to Uptravi (Selexipag). The phase 2 study was recently completed and preliminary results were made public. In a study of 61 patients who were receiving background therapy with approved PAH medications, Ralinepag treatment resulted in a statistically significant and clinically meaningful reduction in pulmonary vascular resistance (PVR – a measure of how hard it is for blood to flow through the pulmonary arteries). Patients receiving Ralinepag experienced expected side effects of headache, nausea, diarrhea, jaw pain and flushing.
Ralinepag differs from the currently available prostaglandin receptor agonist (Uptravi/Selexipag) in that it is dosed once daily. Like Uptravi, Ralinepag is taken orally. We expect Arena Pharmaceuticals to announce plans for a Phase 3 study in the very near future.
Ubenimex
This molecule inhibits two enzymes that may play a role in PAH. By inhibiting these enzymes, Ubenimex reduces levels of certain inflammatory molecules. Ubenimex has been extensively studied in certain cancers and is currently approved for use in Japan. A phase 2 study is currently ongoing, looking to see if this molecule improves pulmonary vascular resistance (a commonly used endpoint in phase 2 studies for PAH). Ubenimex is taken orally.
Bardoxolone Methyl
A phase 3 study is currently enrolling patients with PAH associated with connective tissue disease. This molecule acts to improve cellular energy generation and reduce inflammation. A phase 2 study has been partially completed and showed improvements in exercise capacity.
Nitric Oxide in PAH
A phase 3 study is ongoing evaluating the role of inhaled Nitric Oxide in patients with PAH who already use oxygen. A phase 2 study was completed suggesting improvements in exercise capacity.
Riociguat
This molecule is already approved for use in PAH (Adempas). The current study evaluates whether Riociguat/Adempas is better than Tadalafil/Adcirca. It seeks to address an important question in current PAH treatment—is one therapy better than another therapy.
Selexipag
This molecule is already approved for use in PAH under the name Uptravi. The current study seeks to determine if two treatments (Adcira/Tadalafil plus Opsumit/Macitenan) is better or worse than three treatments (the addition of Uptravi/Selexipag). This is an important question. Currently many PAH patients are started on two therapies initially.