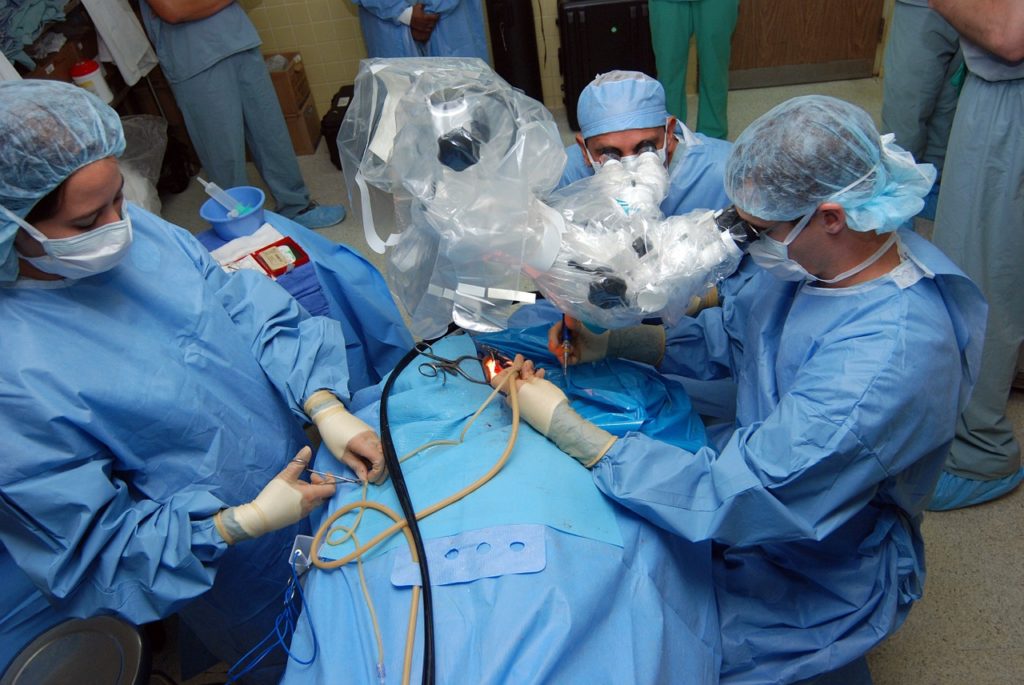 A common problem that I encounter in the office is when a patient with PAH needs to have a procedure such as colonoscopy, upper endoscopy or orthopedic surgery.  For the average healthy person, these procedures represent minimal risk and can be done in outpatient endoscopy centers or at orthopedic hospitals. However, for patients with PAH or other advanced lung diseases these procedures should be approached with caution.
What Makes Procedures Risky for PAH Patients?
Understanding the things that can make PAH worse sheds light on this.  First, sedation (medications that are used to make you sleepy during a procedure) can lower your blood pressure and worsen your breathing.  Lowering your blood pressure can lead to inadequate blood flow to your heart which can lead to a rapid decline culminating in cardiac arrest.  Medications that sedate you often slow your breathing which leads to carbon dioxide accumulating.  Carbon dioxide at increased concentrations can abruptly worsen your pulmonary hypertension.
When it comes to general anesthesia, the risks are even greater.  In order to put you to sleep most anesthesiologists use propofol (made famous by Michael Jackson).  Although this is an excellent medicine for most patients, for PAH patients it poses major risks and I strongly avoid this medication under most circumstances. Propofol can lower your blood pressure and impair how your heart pumps.  The inhalational anesthetics lower blood pressure and also can be problematic for PAH patient with low blood pressure.
Why Does it Matter Where the Procedure is Done?
Procedures (whether surgery or endoscopy) can either be done in stand alone centers or inside a major hospital.  The incentive for many doctors to do procedures in stand-alone centers is usually financial—they are investors/owners of the facility.  As a result, they make more money doing the procedure in their own facility than at a hospital.  Also, stand-alone facilities are smaller and more efficient.  The service can often be done for less money overall for your insurance company.  However, for patients that are medically complicated (such as PAH patients) there is not an adequate safety net in place should things go badly.  There is no intensive care unit or critical care trained doctors.
Medications
For PAH patients with low blood pressure needing more than mild sedation, I prefer Ketamine.  This is an old medication that provides excellent pain control and does not cause low blood pressure or impair your breathing. I give small doses of a second medicine (Versed or Midazolam) to prevent anxiety and feeling spacey.  Small doses of a pain medication such as Fentanyl can be used as well.  I avoid Propofol.
Who Should be Present?
For patients with more advanced PAH, an anesthesiologist expert in the care of pulmonary hypertension should be present to monitor you.  The procedure should be done in a hospital where your PAH specialist is able to assist in your care if things don't go smoothly.
General Anesthesia is to be avoided unless there are no other options.  Even if an anesthesiologist is present, conscious sedation (twilight) is preferred to general.  If you must have general anesthesia for a surgery then a careful plan in advance needs to be made involving the anesthesiologist, your surgeon and your PAH specialist.
An ounce of prevention is worth a ton of cure!