A new era in pulmonary hypertension care has begun. The Pulmonary Hypertension Association has accredited 11 programs across the country that offer the highest level of patient care. These centers have physicians with deep expertise and commitment, nurse coordinators that ensure that patients receive the highest level of attention. and an active research program. The designation of Comprehensive Care Center (CCC) also requires the programs to be expert in all treatment options, have well trained nurses that deliver care for hospitalized patients and an institutional commitment to patients with pulmonary hypertension.
What Does It Mean To Be An Accredited CCC?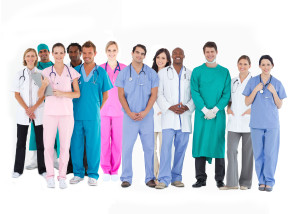 As the director of an accredited CCC I can share with you what it means from the inside out. First, the two physicians that deliver care are ultra-specialized in pulmonary hypertension. We both spent extra time in our training to master the physiology, diagnostics and treatment of the disease. Next, we have two full time nurses that understand what patients with PAH need and are expert in navigating the healthcare system with our patients. We have a medical assistant and an administrative assistant that are all integral to patient care. Next, we have 5 research coordinators that allow us to offer an array of clinical research studies to our patients. We have clear protocols for the delivery of patient care in the hospital and in the outpatient setting. The nurses that deliver bedside care for hospitalized patients are carefully trained and required to pass competency tests that ensure that they are knowledgeable about PAH. We have comprehensive protocols and procedures detailing how medications are used to treat PAH. Our pharmacists are trained in PAH medications and the inpatient pharmacy stocks all the medications that we need to treat any patient with PAH.
Our team includes other specialists with whom we have worked for years that allow us to collaboratively care for any patient. We also have close relationships with several lung transplant centers including a lung transplant program in our home-base hospital. We have chaplains, nutritionists, social workers and physical therapists that are very familiar with caring for PAH patients. We also have a PH support group that meets regularly.
Lastly, I think it is important that patients and their families understand that centers that have taken the time and energy to become Comprehensive Care Centers have also invested a large amount of money in the process of accreditation. The cost to the center is approximately $15,000 for the first 3 years and then perhaps $10,000 each three year period to maintain accreditation.
Currently Accredited Comprehensive Care Centers.
Arizona
Arizona Pulmonary Specialists, LTD
3330 North 2nd Street, #300
Phoenix, AZ 85012
Director: Jeremy Feldman, MD
Appointments: (602) 443-0184
California
Cottage Health System
Cottage Pulmonary Hypertension Center
2403 Castillo Street, Suite 206
Santa Barbara, CA 93105
Director: Jeffrey S. Sager, MD
Appointments: (805) 898-8840
Stanford University
Vera Moulton Wall Center for Pulmonary Vascular Disease
300 Pasteur Drive, Rm H3143
Stanford, CA 94305
Director: Roham T. Zamanian, MD
Appointments: (650) 723-6983
Colorado
University of Colorado Denver | Anschutz Medical Campus 
Pulmonary Hypertension Program
12605 E. 16th Ave, Room 3.2203
Aurora, CO 80045
Director: David Badesch, MD & Todd Bull, MD
Appointments: (720) 848-6518
Kentucky
Kentuckiana Pulmonary Associates 
100 West Market Street
 Suite 2
Louisville, KY 40202
Director: John Wesley McConnell, MD
Appointments: (502) 587-8000
Michigan
University of Michigan 
1500 East Medical Center Drive
Ann Arbor, MI 48109-5853
Director: Vallerie V. McLaughlin, MD
Appointments: (888) 287-1082
Minnesota
Mayo Clinic
200 1st Street SW
Rochester, MN 55905
Director: Robert P. Frantz, MD
Appointments: (502) 587-8000
Missouri
Washington University at Barnes-Jewish Hospital
4921 Parkview Place
 Suite B
St. Louis, MO 63110
Director: Murali M. Chakinala, MD
Appointments: (314) 454-8917
New York
Columbia University-New York Presbyterian Hospital
3959 Broadway 
CH-2N, Division of Pediatric Cardiology
New York, NY 10032
Director: Erika Berman Rosenzweig, MD
Appointments: (212) 305-4436
Weill Cornell Medical Center-New York Presbyterian Hospital
520 East 70th Street
New York, NY 10021
Director: Evelyn Horn, MD
Appointments: (212) 746-2381
Ohio
University of Cincinnati
University of Cincinnati Medical Center Pulmonary Hypertension Program
UC Health Physicians Office (Clifton)
222 Piedmont Avenue Suite 4300
Cincinnati, OH 45219
Director: Jean Elwing, MD
Appointments: (513) 475-8523
Pennsylvania
University of Pennsylvania
Perelman Center for Advanced Medicine at the Hospital of the University of Pennsylvania

3400 Civic Center Boulevard
Philadelphia, PA 19104
Penn Presbyterian Medical Center

51 North 39th Street
Philadelphia, PA 19104
Director: Steven M. Kawut, MD, MS
Appointments: 800-789-PENN (7366)
Rhode Island
Rhode Island Hospital – Brown University
Rhode Island Hospital Pulmonary Hypertension Center

593 Eddy Street
Providence, RI 02903
Director: James Klinger, MD
Appointments: (401) 444-3570
Texas
University of Texas Southwestern Medical School
UT Southwestern Pulmonary Hypertension Program

5939 Harry Hines Blvd, Ste 600
Dallas, TX 75390
Director: Kelly M. Chin, MD, MSCS
Appointments: (214) 645-5505
Virginia
Inova Fairfax Hospital
Inova Advanced Lung Disease Management Program
3300 Gallows Road
Falls Church, VA 20042
Directors: Steven D. Nathan, MD & Oksana A. Shlobin, MD
Appointments (New Patients): (703) 776-6168
Appointments (Established Patients): (703) 776-2986
Virginia Commonwealth University
411 East Marshall Street
Richmond, VA 23298
Director: Dan Grinnan, MD
Appointments: (804) 828-2161