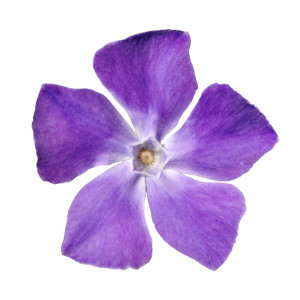 Since November is Pulmonary Hypertension Awareness month, we like to reflect on the progress made on this site and in the PAH community in general.  2014 has been an important and busy year for pulmonary hypertension.  First, we would like to thank our readers for making this website a tremendous success.  Each month, thousands of people visit this site to learn about pulmonary hypertension and our readership is constantly growing.  We launched a new section of the site—"The Doctor is In".  Readers have been suggesting PAH topics and we have been posting blogs addressing as many of those topics as we can.  Your feedback has been wonderful.
Continuing Progress in Pulmonary Hypertension Research
Elsewhere in PAH, the FDA approved the first upfront combination therapy for PAH (Letairis combined with Adcirca) and is considering approval of a second oral prostanoid receptor agonist (Selexipag=Uptravi).  Medtronic and United Therapeutics submitted information about the Synchromed II implanted infusion system for intravenous Remodulin.  We await the FDA's decision.  We heard from a newcomer to PAH, Reata Pharmaceuticals.  This past October they announced positive results in their interim analysis of their phase II study with bardoxylone methyl.  Gilead Sciences also completed enrollment in their phase II study of a novel compound for PAH.
Overall, this year has seen a shift in focus from medicines that relax blood vessels towards medicines that address other aspects of pulmonary hypertension such as inflammation and oxidative stress (metabolic derangements in how the pulmonary artery and heart muscle cells generate energy).
Despite all the progress, we can do more.  We need to continue to strive to increase awareness and lobby our congressional representatives to increase funding for research.  Tell your stories to a friend.  Knowledge is power.  Empower the community.
What Can We Expect From 2016 in PAH?
There are some very exciting studies that are enrolling patients.  Actelion Pharmaceuticals is set to study a combination of three medications together as upfront therapy for PAH.  Reata will launch a phase 3 study of bardoxylone methyl in connective tissue disease associated PAH.  Belleraphon will start enrolling a phase III study of inhaled nitric oxide as add-on therapy in PAH.  We hope that Gilead will announce a phase III study of their newest molecule in the second half of the year.  Many companies are also expanding their studies to include group 3 pulmonary hypertension (PH due to lung disease).  There are many other studies that will start enrolling in 2016, visit clinicaltrials.gov for a complete listing.
2016 is also likely to see more PAH medications become available as generics.  Stay tuned for more information on this topic.
We are very excited about 2016.  We look forward to providing both useful and current information about PAH to our readers.  We value your feedback and invite you to suggest topics on PAH.