Orenitram (trepostinil), fondly referred to by some as oral Remodulin, was approved by the FDA to treat PAH in December 2013 and is now available by prescription to the public. Orenitram is a prostacyclin vasodilator indicated for treatment of pulmonary arterial hypertension WHO Group 1 to improve exercise capacity.
Basic Information About Orenitram
Orenitram is a pill form of trepostinil. Trepostinil has been used to treat PAH for many  years via continuous IV (through a central line) or SQ (through the soft tissue) infusions called Remodulin. It is an effective but complicated therapy. Orenitram, while in pill form, will also be a complicated therapy. It is important to remember that this medication is a prostanoid and cannot be started or stopped abruptly.   It is administered twice a day or three times a day depending on how your physician prescribes and it is very important to take every single dose.
Orenitram is unusual in how complicated the treatment is. Patients start taking a very low dose of medicine and gradually increase the dose regularly. As the dose is increased, you may experience head ache, nausea, abdominal discomfort, diarrhea or flushing. Unless the dose can be raised substantially, the benefits of this therapy are quite small. In the published studies, pateints that could tolerate doses > 4mg two or three times daily had better results. This therapy is not right for every patient and is not appropriate for doctors that are not expert in the treatment of PAH. Abruptly stopping the medicine can result in life threatening increases in your disease. Failure to increase the dose adequately means that although you are taking the medicine, you may not benefit. Although one of the three published studies showed small but statistically significant improvements in exercise capacity, I do not think that this drug is well suited for monotherapy (the only PAH drug in your regimen).
Medicare has not yet reviewed Orenitram. Within the next six months, Medicare will review this drug and decide if they will pay for it. Commercial payors (private insurers) usually follow Medicare's lead.
What Do I Need To Do To Get Started On Orenitram?
If you are interested in finding out if Orenitram would be a good therapy for you make an appointment with your pulmonary arterial hypertension expert. Your physician will review your current medical records and your current treatment regimen and goals. Additional tests such as an echocardiogram and or a right heart catheterization may be ordered. These tests will allow your physician to determine if it is safe for you to start or switch to Orenitram. They will also serve as important baseline tests should you start the medication so that you physician can track your disease. If your physician thinks you would be a good candidate to start this treatment you may have to adjust your current medications.
5 Important Questions To Ask Your Doctor Before Starting Orenitram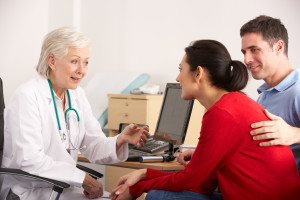 1.  What dose of Orenitram will I be prescribed?
Orenitram is initiated at a low dose and slowly titrated up. Each patient will have an individualized goal dose based on their weight, how they are tolerating the medication, and their response to therapy. The goal may be changed over time. It should be taken twice a day or three times a day depending on how your physician prescribes it.
2.  What side effects might I experience if I start this medication?
Common side effects reported with this medication were headache, diarrhea, nausea, flushing, pain in jaw, pain in extremity, and abdominal discomfort.
3.  Will this medication interact with my other medications?
There are very few drug interactions with this medication but this questions should be discussed with your physician. If you are currently on a prostanoid therapy such as Remodulin or Tyavso you and your physician will have to discuss a transition plan.
4.  What happens if I cannot get up to my goal dose of therapy?
Orenitram needs to be titrated up to an effective dose. Based on available information the minimal effect dose appears to be around 4mg. If a dose close to this cannot be achieved other medications should be considered instead of Orenitram.
5.  How will I know if this medication is working for me?
Your physician will monitor your progress in several ways. They will want to know how you are feeling. Are you experiencing side effects? Are you able to make the bed, get dressed, walk up a flight of stairs? Are you able to do these things with less shortness of breath or increased shortness of breath? They will want to repeat 6 minute walks, echocardiograms, and right heart catheterizations over time to make sure your disease is responding to treatment. They will perform physical exams listening to your heart, measuring your pulse and respirations, and checking your oxygen saturations. Your progress will be measured by putting all of these pieces together rather than one specific number or test.
 How Is Orenitram Supplied?
The first step towards receiving Orenitram is to sign an enrollment form at your doctor's office. Make sure the office has your updated medical and prescription insurance information and a copy of any insurance cards you have.
The enrollment form will then be faxed to ASSIST (Access Solutions and Support Team) by your doctor's office.
ASSIST will contact you by phone to go over your insurance information and any financial assistance that may be available to you. They will also notify you which specialty pharmacy your prescription will be sent to.
ASSIST will then forward your prescription and insurance information to a specialty pharmacy. Currently Accredo and Caremark are the only two specialty pharmacies carrying Orenitram.
Your specialty pharmacy will contact you to set up delivery and go over your financial responsibility for this treatment.
Things To Consider Before Taking And While On Orenitram
Orenitram therapy requires that you be able to receive shipments from a specialty pharmacy as well as in home nurse visits. It is very important to take every dose. Most patients experience some form of side effects while initiating this therapy. It is very important to stay in close contact with your pulmonary arterial hypertension expert while you are taking this medication especially during titration. Most patients require several tablets of several strengths to titrate to their max goal of Orenitram. Each strength requires a separate prior authorization from your insurance company and a separate copay.