November is the official Pulmonary Hypertension Awareness month. It is important to raise awareness about Pulmonary Hypertension in every community. Heightened awareness leads to better care for PAH patients, increased referrals to pulmonary hypertension specialty centers, decreased time to diagnosis, and increased funds for research for new treatments and potentially a cure.
Celebrating Pulmonary Hypertension Awareness Month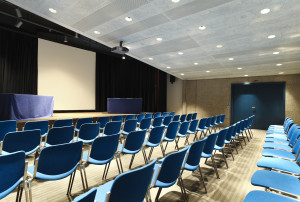 We at Inspire Pulmonary Media, LLC got an early start with pulmonary hypertension awareness month by hosting our first Southwest PAH Symposium. The event took place at St. Joseph's Hospital and Medical Center in Phoenix, AZ October 17th & 18th. Physicians and nurses from around the Southwest were invited to this two day event to learn more about pulmonary arterial hypertension, treatments for the disease, and caring for patients with the disease. Gilead, Bayer, and United Therapeutics/ Lung Biotechnology exhibited at the vendor fair that took place along with the event. Dr. Jeremy Feldman from Arizona Pulmonary Specialists, LLC and Co-Founder of Inspire Pulmonary Media, LLC, Dr. Greg Ahearn of Arizona Pulmonary Specialists, Dr. Franz Rischard of University of Arizona, and Dr. Fred Holmes of Park Central Anesthesiologists all came together to share their expert knowledge about PAH and managing this patient population. Several patients also participated in a patient panel bravely sharing their own experiences with the audience and answering questions from the attendees.
Events During Pulmonary Hypertension Awareness Month
While it is important to educate the public and raise awareness about PAH year round it is very powerful to all come together during this time of year and make a big impact. If you are interested in participating in the awareness effort check with your local support groups and PAH specialists to see if they are having an event, visit the PHA (Pulmonary Hypertension Associations) website to learn about nationwide events, or plan an event in your own community.
3 Easy Ways to Participate in PAH Awareness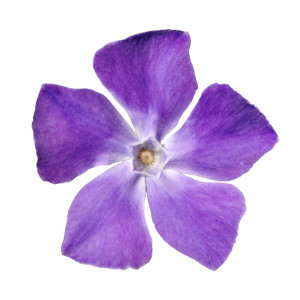 Don't' have time or energy to organize or participate in an event? Below are a few easy ways to participate in pulmonary hypertension awareness month.
November 1, 2014 is the day to wear periwinkle and any other PAH paraphernalia to raise awareness.
Visit, like, or follow people and organizations on social media sites devoted to raising awareness about PAH such as Pulmonary Hypertension Association, Pulmonary Hypertension Awareness, and of course Inspire Pulmonary Media, LLC the entity behind this site.
Share your story. Email friends, family, acquaintances, co-workers, etc. your personal PAH story along with a message of hope for a future with better treatments for this disease and hopefully a cure. Invite your community to participate in awareness events and fundraising efforts in your area or through the Pulmonary Hypertension Association.