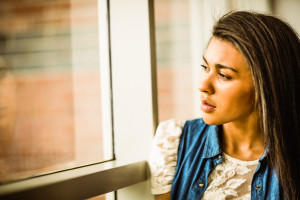 Every patient I have met in our pulmonary hypertension clinic has one thing in common; their journey to diagnosis and treatment for their pulmonary arterial hypertension has been long and frustrating.  The average time from symptom onset to diagnosis is two and a half years!  Below is the story of what one patient, we will call her Mrs. X, went through.
Mrs. X started experiencing somewhat vague symptoms of fatigue or shortness of breath when walking up inclines and stairs.  She made an appointment with her primary care physician to discuss her symptoms. She was told that she was overweight and depressed. She did not improve after several months and she was referred to a pulmonologist.
Her pulmonologist was not a pulmonary arterial hypertension expert but working with a cardiologist did perform an echocardiogram,  pulmonary function tests, and a right heart catheterization.  She was diagnosed with pulmonary arterial hypertension and started on a calcium channel blocker with some improvement.  She had another right heart catheterization that same year and was started on an endothelin receptor antagonist.  She began feeling worse.  Eventually she was started on an inhaled prostacyclin.  She had been very active and exercised regularly up until this point but felt so terrible after starting the prostacyclin she could no longer exercise.  This continued for several years and eventually Mrs. X was told that she would need a lung transplant.
We met Mrs. X and her family at an educational dinner event where Dr. Feldman and I were speaking.  After our presentation the patient and family approached me and told me her story.  They did not realize there were physicians out there that specialize in pulmonary arterial hypertension.  They asked if she could be seen at our clinic for a second opinion.  Records were requested and an appointment was set.
Dr. Feldman reviewed Mrs. X's records and although all of the correct testing to diagnose pulmonary hypertension had been performed and even repeated several times, the results were not consistent with a diagnosis of pulmonary arterial hypertension.  Mrs. X had diastolic heart failure.  Endothelin receptor antagonists and prostacyclin therapies are known to make this disease worse.
Mrs. X had been misdiagnosed for nearly 10 years by the time we met her.  She had felt worse with each additional therapy that was added for her PH.  She had to stop exercising and was eventually told that she would die without lung transplantation.  For Mrs. X a second opinion by a pulmonary hypertension expert gave her back her life.  The PH medications she had been prescribed were discontinued, diuretics, a low salt diet and fluid restriction were initiated.  When Mrs. X came back several weeks later she bounced into the office with a big smile.  She was back to exercising regularly and very optimistic about her future.
Mrs. X's story demonstrates that it is just as dangerous to be misdiagnosed with pulmonary hypertension as to not be diagnosed correctly when you do have the disease.  So what is the pulmonary hypertension community doing about this?  Many physicians and nurses specializing in pulmonary hypertension participate in events that focus on educating community physicians.  These events range from large formal continuing education events to small dinner conversations.  The goal is to recognize the warning signs of PH early and treat or refer to a specialist.  Pulmonary hypertension support groups also put on fundraisers to raise awareness and funds for research.  The Pulmonary Hypertension Association, www.phassociation.org, hosts educational events across the country for patients and healthcare professionals.  Working together we hope to decrease the time from symptom onset to diagnosis and stop misdiagnosis altogether.