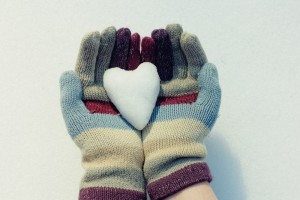 This time of year can be stressful for everyone. There are increased demands on our time and our bodies as we shop, attend or host parties, prepare for and endure holiday travel, and of course fight off an expanding waistline while attempting to enjoy the best treats of the season. Pulmonary hypertension patients have the added stress of trying to stay healthy and avoid doctors and hospitals so they can enjoy the time with their family. Below are some tips and tricks to help PH patients enjoy this holiday season.
Conserve your energy for the things that count:
Your energy tank only holds a set amount of energy.  When that energy has been used up for the day it is gone.  Drawing out of your back up tank or energy reserve may help you get through one day or event but you will most likely end up paying for it over the next several days.  Choose which activities are the most important to you and conserve your energy for those events.  If baking with loved ones is something you really enjoy perhaps you could shop online rather than going to the mall to shop so you have the energy to bake.  Love hosting parties but find yourself too tired to enjoy them after preparing all day? Ask for help with the set up, find a good caterer, and accept help when others offer to stay to clean up.  Pick and choose the activities that will bring the most joy to you.
Plan ahead and stay on schedule with your medications:
Between traveling, holiday closures, and friends and family all getting together it can be easy to get out of your routine.  Make sure you have plenty of medication on hand to get through the holiday.  Request your refills from the pharmacy earlier rather than later.  There may be shipping delays and or department closures that can delay delivery. PH specialty centers may have holiday hours that would delay prior authorization or physician approval if required for the refill. Always keep your medications and supplies in your carry on, do not check them with luggage.  Your pulmonary hypertension specialists can give you a letter outlining the need for you to keep medication, vials, syringes, and pumps with you at all times that will alleviate any problems with TSA.
Have plenty of medication on hand?  Good.  Don't forget to take them.  Set a phone alarm or reminder on your calendar to take your medications.  Most patients remember their  morning and evening pills but find it difficult to remember to take medications in the middle of the day. Pay extra attention to this dose and make sure to bring your medications with you so you don't have to cut the holiday fun short to go get them.   Work with your physician to develop a "holiday schedule" with your diuretics if you are planning on traveling.  This will help you get to your destination without using every public restroom along the way.
Don't forget about the four letter word…salt.
Salt and fluid restrictions still apply and daily weights remain an essential part of staying on top of fluid retention.   Enjoying meals out and trying to grab "quick" items while rushing about can lead to increased salt intake and fluid retention.  Pack healthy snacks to avoid fast food or ask the chef at your favorite restaurant to create a low salt option of your favorite menu item.  If you do partake in high salt options or notice your daily weights are creeping up notify your physician earlier rather than later or start your prescribed regimen for when your weight goes up.  Do not wait until the holidays are over to address an issue.  Small amounts of fluid retention can be addressed at home while large amounts of fluid retention may result in an admission to the hospital.