When will life return to normal? The short answer is when enough of the world is immune to COVID that we don't have to practice the art of social distancing or we develop a widely available treatment or preventative therapy. Herd Immunity is the concept that if enough people are immune to an infection, this prevents rapid spread in a community. Imagine a group of 10 people. Eight of those 10 people are immune to COVID. If one of the two vulnerable people contracts the infection, there is only one person who could be infected. This leads to sporadic cases that don't amplify in a family, neighborhood, town, state, country or the world.
How Do We Develop Herd Immunity?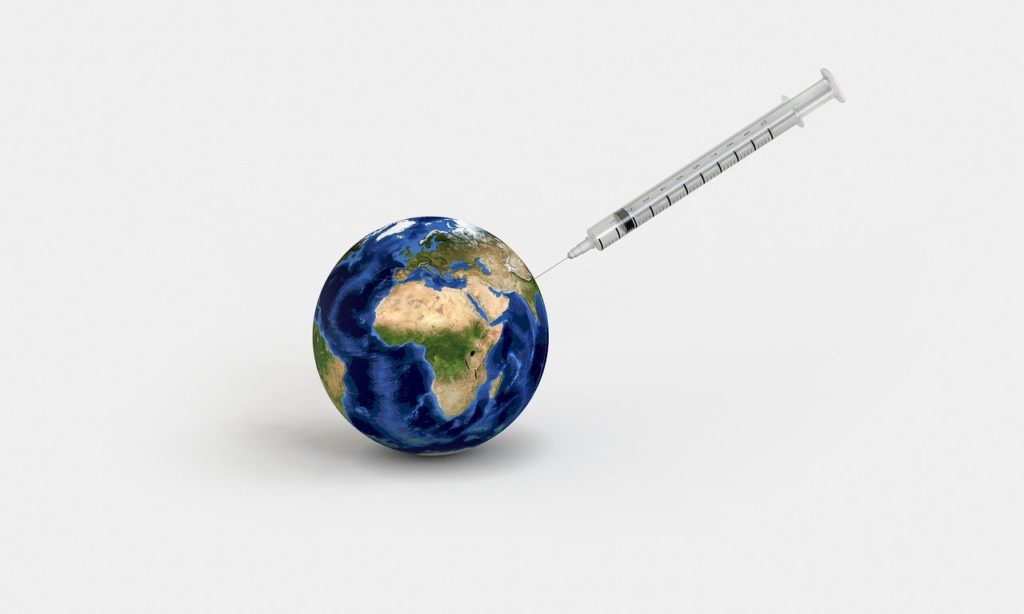 If large numbers of people are infected then they develop immunity to reinfection (we hope). Unfortunately the toll will be high if we rely on infections to provide immunity. A better way is through vaccine development and consistent vaccination of everyone in the country. There is precedent for eradicating deadly diseases through vaccination. Most Americans are too young to remember measles or polio. Both of these infections killed thousands and created lasting debility for others. Through national vaccination programs, these terrible infections were essentially eliminated (until recently when the growth of "anti-vaxers" re-opened the door for their resurgence).
Effective Therapies
It is likely that in the next 12 months we will have some type of medication to treat COVID. Unfortunately, treatment as a strategy to prevent pandemics or epidemics is woefully inadequate. While it may work for affluent people, those without insurance or access to good quality healthcare will certainly not be able to benefit. Imagine if Remdesivir (a drug under study for the treatment of COVID) is effective. This medication is given as an intravenous injection in the hospital. What percentage of the country could afford or have access to it? Some are sure to benefit but many will never have the opportunity. As a critical care specialist, I would welcome an intervention that could improve the outcome of our sickest COVID patients. But make no mistake, this type of intervention would not prevent an epidemic.
Did You Get Your Flu Shot this Year?  
In the 2019-2020 flu season, somewhere between 40 and 50 million Americans were infected with influenza. 20 million Americans went to their doctor for influenza symptoms, 500,000 Americans were hospitalized and about 40,000 Americans died from Influenza. The bulk of the serious outcomes from flu are preventable with an inexpensive vaccination. Depending on the year, vaccination affords 50-90% reduction in risk of serious infection (hospitalization or death). So far about 45,000 Americans have died from COVID. Perhaps another 20,000-50,000 will die from this infection before the pandemics passes through the country.
Will You Get a COVID Vaccination When it is Available? Why Not?
I will be first in line. Then I will vaccinate my wife and son. I will call my parents and make sure they are vaccinated. What reasonable argument can be made against vaccination?
Let's explore some of the popular "anti-vaxer" statements.
I don't believe in vaccines  
This is like saying I don't believe in water or sunshine. It is not open for belief or disbelief. The efficacy of vaccination is a fact. Much like the world being round, no amount of insistence can make the argument that the world is flat seem sensible.
Vaccinations are a government conspiracy
What is the government's goal in promoting vaccination? Unless you were on Mars for the past three months, you have been witness to the consequences of a highly infectious disease ravaging the world. Did you notice that the world's economy shut down? Vaccinations are an effort to protect us and keep the country functioning.
Vaccinations cause autism
This old story has been thoroughly disproven. Sorry, the world is round. The government is not conspiring to control you through vaccination and no matter how many times you repeat the claim that vaccinations cause autism it remains poppycock!
I have never had flu or COVID so I think I will pass on vaccination this year
Do you wear your safety belt when you ride in a car? Waiting to get T-boned at an intersection then deciding that wearing your safety belt is a good plan makes no sense. Waiting to get COVID, then deciding next year perhaps vaccination would be a good plan is similarly unsound. If you don't want to get the vaccination for yourself, then get if for your elderly parents, your immunosuppressed friend, your special needs child. Be a part of herd immunity.