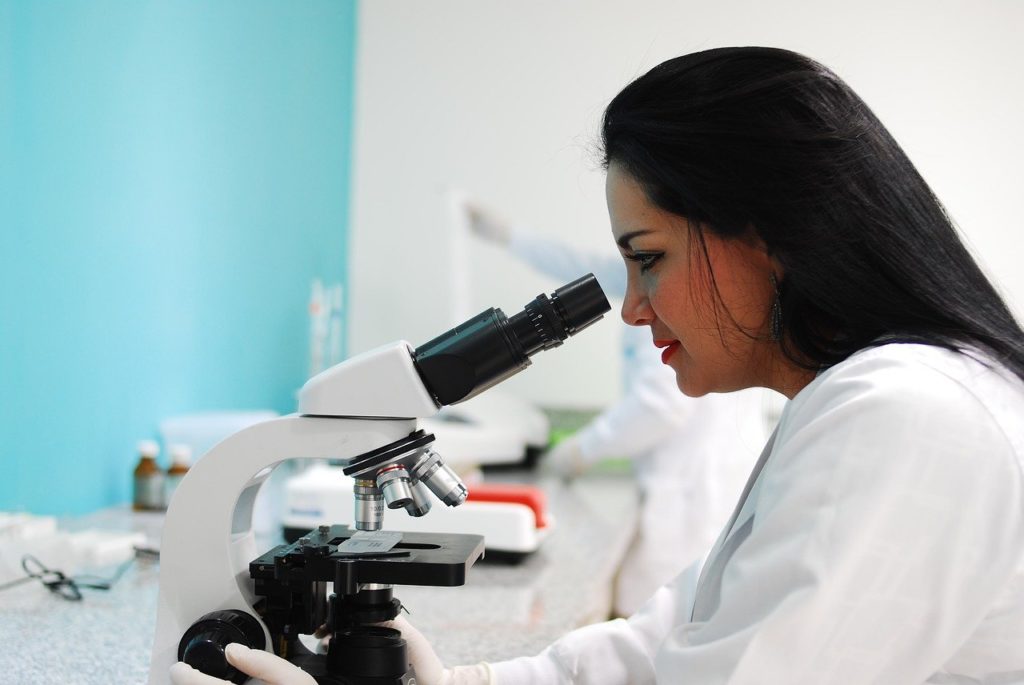 Imagine going into your pantry and grabbing every spice you have and then starting to add them to your soup. Well, this is pretty much what is happening around the world with treatment for COVID-19. The challenge is that tens of thousands of people are dying from this disease and we don't have a single proven therapy. This is incredibly frustrating for doctors treating COVID and terrifying for patients and families affected by COVID.
Although the world has been in this situation before (think Ebola, SARS, MERS), the United States has not really been in this position. The closest thing we have experienced in recent times was influenza H1N1 pandemic in 2009. The difference being that we had several proven therapies.
The temptation in treating critically ill patients with COVID is to "just try something". This is rarely a good strategy in medicine. There is a human impulse to want to go down swinging rather than be called out on strikes. Unfortunately, this type of thinking usually leads to poor judgment and the application of ineffective therapies that may in fact cause harm.
History can teach us much about prematurely adopting treatments for deadly diseases. One of the best examples is a drug called Interferon. In the early 2000's, we had no therapies approved for a deadly lung disease called Idiopathic Pulmonary Fibrosis. A company reported in an uncontrolled study (meaning that everyone received the active drug and there was no placebo group) that their new drug was amazingly effective. Quickly a randomized controlled trial was conducted that showed that the drug was not just ineffective but also had many side effects.
Something Must Be Better Than Nothing?
Another common misperception is that doing something, treating with some medication must be better than providing the best supportive care without trying off-label medications. In America, any FDA approved medication may be used for diseases that were not initially studied. This has led us to repurpose a host of medications to try and treat COVID. Unfortunately, all of these medications have significant side effects and risks. We want to frame the questions as "should I use this medication that might help?" when perhaps we should be framing the question as "should I use this medication that might cause harm?".
It Works in Mice
Another very common problem in interpreting the rapidly emerging data about possible COVID treatments is that people and mice are very different. Many medications are wonderfully effective in cell culture and animal models of disease and then fail utterly in human trials. It is always welcome news when a potential medication works in animal models of disease (pre-clinical models) but we must resist the temptation to conclude that this means a potential medication must be effective in humans.
Rising Stars or Just Hot Air?
Hydroxychloroquine
This is a very old medication that is used to treat rheumatoid arthritis and other autoimmune joint and connective tissue disorders. There is no doubt that this medication has garnered the most attention in COVID owing to the President's early support. Unfortunately, a growing body of data is casting doubt on the value of this therapy. The early reports were just a series of patients that received the medication. This type of data is rarely useful in guiding therapy. A recent randomized study from China failed to show that the drug accelerated clearance of the virus. The main risks of this medication are eye problems with chronic use and heart rhythm problem with acute use.
Azithromycin
This is an old antibiotic that is used to treat bacterial infections. It also has some immunomodulatory properties. This means that is seems to tamp down lung inflammation in other lung diseases such as cystic fibrosis, asthma and COPD. The risks of this therapy are antibiotic associated diarrhea, breeding antibiotic resistance and heart rhythm problems, especially when combined with hydroxychloroquine.
Remdesivir
This nucleoside analogue was developed to try and treat Ebola. It was not effective. We have some early uncontrolled (non-scientific) reports of improved outcomes with this medication. A larger scientific study is underway and should report results soon. This medication is given as an intravenous infusion to the sickest patients. Side effects are not well defined yet.
Steroids
This family of medications is widely used in medicine to reduce inflammation. Unfortunately, in many viral infections, use of steroids prolongs viral shedding. There are not scientific data yet supporting steroid use. There are clearly risks to using steroids such as bleeding, infection, elevated blood sugar. Studies are underway to evaluate the role of steroids in patients with COVID and severe lung disease.
IL-6 Inhibitors (Actemra, Kevzara)
These are medications used to treat autoimmune diseases. They turn down a key mediator of inflammation (IL-6). One of the major problems with severe COVID is the development of "cytokine storm". This is an exaggerated immune response to the viral infection. IL-6 inhibitors theoretically could tamp down the cytokine storm. Mild side effects are commonly reported with these medications. Multiple studies are ongoing to evaluate the role for this family of medications in COVID. A major concern about this strategy to treating COVID is the concept that the horse has already left the barn by the time that we recognize the problem. In studies of sepsis, medications that turn off the inflammatory environment have repeatedly failed to show benefit.
So How Should We Treat Patients?
There is no best answer. In a perfect world, we would be very organized and every sick patient with COVID would be enrolled in a clinical trial. We would have a national and state organized program that would allow rapid enrollment and rapid analysis of the data. This would have accelerated the timeline dramatically. Instead, we have a patchwork of smaller studies, many retrospective reports that are merely descriptive and do not offer any ability to truly understand efficacy and safety. Each hospital develops a "protocol" that needs to be revised by the time it is approved as the profusion of poor-quality data is pouring into the blogosphere faster than hospital committees can convene.
Over the next few months, we hope to have some solid scientific data to guide our treatment decisions. For now it is clear as mud.