The country is in panic mode. Coronavirus dominates the news cycle 24 hours a day. Grocery stores are empty. Toilet paper is fetching a high price on the Internet. Schools, meetings and work related travel have been cancelled around the country. Now everyone is sitting at home conserving toilet paper wondering if they have COVID-19, the infection caused by Coronavirus.
Here Are the Symptoms of Coronavirus – COVID-19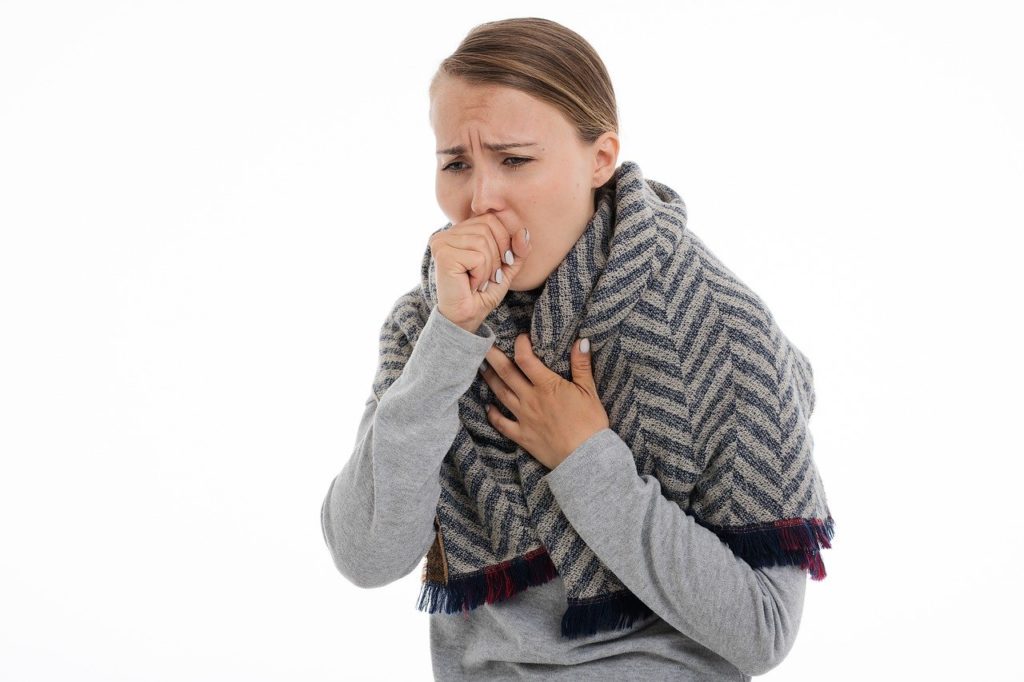 Fever: present in 80-98% of patients. A temperature of >100.4 is defined as a fever. You don't have a fever if your temperature is 99 (even if your usual temperature is 97).
Cough: 50-80% of patients.
Body aches: 10-50% of patients.
Shortness of breath: present in 3-30% of patients.
Other common symptoms include nasal congestion, sore throat and in some cases vomiting or diarrhea. In children the symptoms are generally quite mild. Patients over 60 and with medical problems such as chronic lung disease, diabetes, heart problems, cancer, taking immunosuppressive drugs are at higher risk of having severe symptoms.
What Should You Do if You Think You Might Have COVID-19?
Don't panic.
If you are not short of breath, then just stay home. Place yourself in part of the house away from the rest of your family. If the rest of the family has the same symptoms, then this is less important.
Don't go to your doctor's office. This bears emphasizing. Your doctor can't do anything to make you better if you have COVID-19 and you will expose other patients and office staff.
If you are short of breath then go to the emergency department and tell them you are worried that you have might have COVID-19. Place a mask on yourself and avoid touching surfaces.
Remain in isolation for at least 7 days after your last fever (temperature of >100.4). If you are still coughing, then extend your isolation.
What Should You Do if You Have Been Exposed?
If you have been exposed to a proven or probable case of COVID-19, then place yourself in quarantine. CDC is recommending 14 days duration.
If you don't develop fever or respiratory symptoms, then after 14 days you can re-emerge from your cocoon of quarantine.
If you develop fever then remain in isolation for at least 7 days after your fever has resolved.
Should I Get Tested for COVID-19?
Most People should not get tested at this time. There is still a national shortage of testing kits. If you develop shortness of breath and have a fever, then seek care and you will likely be tested.
Feeling anxious and "needing to know" is not a good reason to get tested. If you don't have a fever or respiratory symptoms then you don't need a test.
The health care system is gearing up for a huge surge in very sick patients. Be mindful of not using resources that you don't need. Imagine if every person who was anxious and wanted to know if they have COVID-19 presented for care. The next few weeks may bring about the biggest test of the American health care system in 100 years. Hopefully we can avoid a disaster of the scale that is occurring in Italy.
Please be calm and use common sense.