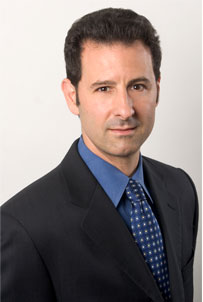 This past week I went to Walmart and shelves were empty. People were running around as though a hurricane were about to hit. However crazy life is outside of the healthcare world, it is 10 times worse on the inside. At the hospital, we are down to about one week's worth of PPE (personal protective equipment: masks in particular). All day there are meetings to discuss how to best evaluate and care for the coming tidal wave of COVID-19 patients.
Here are some of the challenges we as healthcare providers across the country are facing on a daily basis inside the hospital.
There Are Not Enough Testing Kits to Test Patients Suspected of Having COVID-19
We have a very limited supply of test kits. As a result, we are only testing patients that require admission to the hospital and meet CDC criteria (fever and cough) after other viral infections have been excluded. Unfortunately, we learned this week that co-infection with Coronavirus and other respiratory viruses is much more common than initially recognized. All other patients are being told that we simply don't have enough test kits to answer the question of whether they have COVID-19.
The state health department is overwhelmed. They are only running about 10% of the samples that we are requesting that they run. The remainder of the samples have to be sent to one of the private labs. This past week, the turn-around time was about 6 days to get the results back. Samples are obtained in the hospital and then shipped to Burlington. Once they arrive in Burlington the samples get in line behind thousands of other samples from across the country. Eventually they are run and the results reported back to the doctors caring for the patients.
As a result, patients that may or may not have COVID-19 are placed on respiratory precautions. These precautions can only be removed once the test results are negative.
There Is a Severe Shortage of PPE (Personal Protective Equipment) 
While these patients are sitting in the hospital on respiratory precautions, every nurse, respiratory therapist, phlebotomist, physical therapist and physician that enters their room must wear gloves, gown, face mask and eye protection. Unfortunately, there is such a severe shortage of appropriate masks that they are being kept under lock and key. In an effort to conserve PPE, the hospital's infection control nurse comes through and may disagree with the physician about the need for PPE, but the infection control nurse never has to enter the patient's room or deliver care. So, it may be an easy call for this person to make but they are not at jeopardy if they get it wrong. No risk to them but lots of risk to the rest of the care team. This creates some potentially sticky situations.
We have learned over the past few weeks that patients may have no symptoms of Coronavirus and still be very infectious. As a result, every single patient in the hospital should be considered a possible case.
Wasted Resources
Every time that I see someone walking through the grocery store wearing an N95 mask, I am frustrated. This person's panic has resulted in the pillaging of healthcare resources. For the average person walking through the grocery store, an N95 mask is useless. Unless you are in someone's face who has coronavirus, the mode of transmission is respiratory droplets that land on surfaces. Personal space, good handwashing and not touching your face is adequate protection. Let's save the masks for the healthcare workers that are in the trenches, in close contact with infected patients.
A War Zone
In Italy, a high percentage of healthcare workers have been infected with Coronavirus and have developed COVID-19. Many healthcare workers have become very ill and some have died. This weighs on me as I drive to work. Every day before I leave work, I scrub my hands and wash my phone with viricidal wipes. When I get home, I don't allow my four-year-old to jump in my car and drive me into the garage. I don't let him come near me until I have taken off my scrubs and wash my hands and phone again. I also worry about bringing home the virus and infecting my wife.
What Should Have Happened 
In a perfect world, we would have an unlimited capacity to run Coronavirus testing and get results back in an hour. Then we would test every single patient that enters the hospital. We would have enough masks, gowns, gloves and eye protection to keep us safe. We would be able to test every person that is worried that they have the disease. We would have a blood test to determine who has already been infected and now is "immune" to this year's Coronavirus.
Unfortunately, this is not what happened and we are left chasing the horse after it has left the barn.
A Brave and Dedicated Crew
The healthcare workers that come to work every day and care for patients with COVID-19 are courageous and compassionate. The paramedics who respond to out of hospital calls can't know who has COVID-19 and who does not. Hats off to the brave emergency department staff who have to assume that every patient has Coronavirus. Kudos to the nurses caring for patients admitted with COVID-19. My utmost respect to the intensive care unit nurses who respond to patients dying from COVID-19 and are the most infectious. They put one foot in front of the other and deliver great care under incredibly stressful circumstances.
Although I don't relish driving to work each morning, I am proud to collaborate with a team of dedicated, skilled and brave nurses, therapists and doctors.