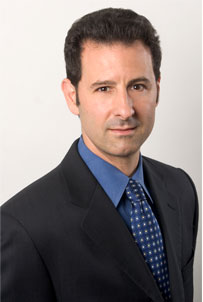 Everything has changed and everything is much the same. I went to the grocery store and there is still no toilet paper. I was allowed to buy two loaves of bread and two dozen eggs. No cleaning supplies and no bananas to be found. Most people are now wearing masks, a mixture of surgical masks, homemade cloth masks and some N95 masks. The hospital remains a quiet place. Families are not allowed to visit. Staff seem quieter. Patients are still getting great care but a fog hangs over us.
For the first time in 35 years, providers are uniformly worried about getting ill from their patients. This type of angst harks back to the beginning of the AIDS epidemic. I used to sit across from my patients and hold their hands in the intensive care unit. This feels too close now. I need my six feet of distance even when I am wearing my goggles, protective mask, gown, gloves, and shoe covers. In many ways this has made it much harder to be a healthcare provider. Instead, I call families on the phone and give them detailed updates. We use video chat apps to let them see their loved ones. We do the best we can with what we have. Families are so gracious and appreciative. In the COVID intensive care unit every day families send food to show their appreciation. The windows are adorned with letters and cards from families expressing their gratitude.
Personal Protective Equipment
Around the country many hospitals are critically low on PPE. We read about facilities that are making their nurses use the same mask for a week. Where I work, we are not quite as desperate. The local community has come through and donated many thousands of masks, gowns, gloves and cases of cleaning supplies. Our innovation center has been using 3D printers to create N95 masks for the staff. Make no mistake; we are not flush with PPE. The PPE is kept under lock and key. Each week we have a new policy about how to conserve masks. These are unavoidable frustrations as hospitals try and make the most of their resources.
Staying Safe
Each morning all hospital employees must have their temperature checked before they are allowed to work. Staff are asked to wear a droplet or comfort mask at all times while in the hospital. These changes are intended to prevent inadvertent transmission of COVID between staff and from staff to patients. Patients with COVID are required to wear masks when staff are in their rooms. This reduces the amount of infectious droplets that are in the air. When we have to do procedures on patients with COVID, we look like something from a Hollywood movie, covered from head to toe, large face shields and respirators keeping us safe.
Amazing Staff
As I move through my day, the most impressive thing is what I don't hear. I have yet to hear a single nurse or respiratory therapist complain about caring for patients with COVID. I am fortunate to be surrounded by such capable people who make the best of the situation. They can still find ways to be kind to their patients and each other despite having to wear gobs of protective equipment. It is ironic that we have excluded families from the hospital and during this crisis the staff have risen to the challenge and patients' families are unable to see the great the care their loved ones are receiving.